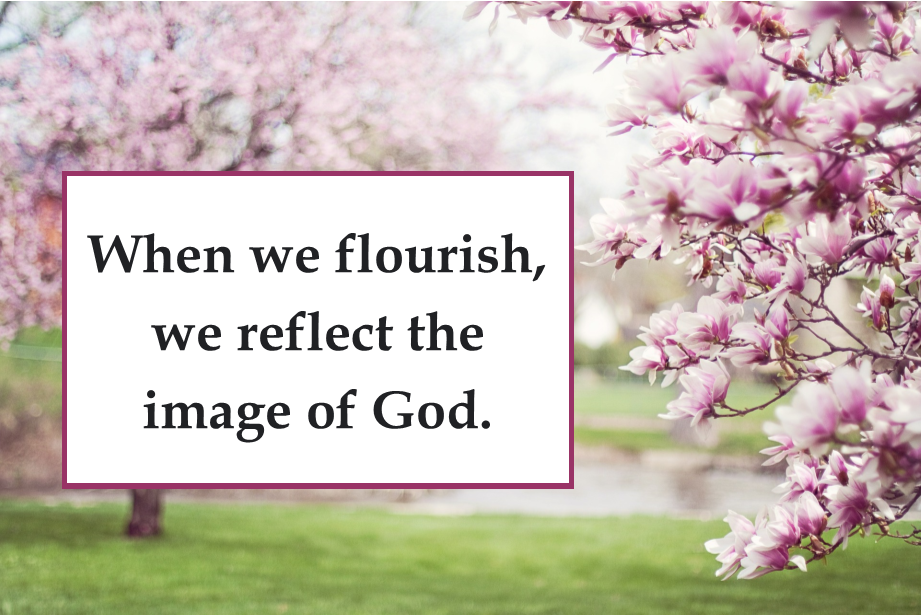 29 Jan

FLOURISH TO MAKE FLOURISH

By Manuel Zarate Hdez, CEO HuD Group, Mexico.

 HuD Group family, I want to briefly share what I have learned reading "Made to Flourish" by Shelley G. Trebesch.

I am excited to remember that we are made in the image of God as mentioned in Genesis chapter 1:1-31.

"…So God created human beings in his own image. In the image of God he created them; male and female he created them" (Genesis 1: 27 NLT).

Our lives before knowing Jesus Christ were like the earth at the beginning of creation, disordered, shapeless and empty, but God with his creative power was ordering it in a systematic and precise way, immediately satisfying the needs of everything. In the same way, God desires to restore our lives so it can be as he intended from the beginning. That way, each one of our lives can fulfill its purpose and glorify God.

I like the fact that God promises a new heaven and a new earth, a new life for us and to know that Jesus came to recover what was lost.

"Because the Son of Man came to seek and to save what was lost" (Luke 19:10).

Knowing that I was made in a wonderful way (see Psalms 139:14) and that God wants to bring me back to that condition, is something that inspires me totally.

As children of God, as well as every organization that exists in his name, we should pursue meaningful purposes aimed at establishing the Kingdom of God here on Earth, thereby making a difference in our private lives and society. When we flourish, we reflect the image of God.

However, we must bear in mind that flourishing is not something that happens randomly or by accident, but rather with specific actions and conditions as Shelley G. Trebesch points out in her book. We must remember that human beings, as well as organizations, are living organisms that require essential elements to grow as God planned them to be.

In a fallen and broken world, it is natural for men to become corrupted and live in that corruption, however, when we reconcile with our Maker, we understand the meaning of things: we understand that God wants to restore us and make us flourish. He called us not to languish, but to flourish.

In our human attempt to repair ourselves, we generally focus on making quick repairs that fail most of the time because they correct only the things that are seen. God always goes to the origin of things and his repair begins from the inside out. God called us not only to survive but to live a full life, a life of justice, joy and peace.

"For the kingdom of God is not about what we eat or drink, but about living a life of goodness, peace and joy in the Holy Spirit" (Romans 1:17 NLT).

Finally, let us keep in mind that we flourish so we can help others to flourish, giving God all the glory he deserves, because everything was made by Him and for Him.

"Because, through him, God created everything that exists in heavenly places and on earth. He made the things we can and cannot see, such as thrones, kingdoms, rulers, and authorities of the invisible world. Everything was created through him and for him" (Colossians 1: 16 NLT).

God bless you and help you to flourish.
Hirwa G. Israel is a child of God, married to Damalie and blessed with two girls. His life assignment is to teach and disciple Christians to maturity, and to equip and coach leaders to accomplish God's purpose in their generation. He serves as the CEO of The Hud Group Uganda and COO of YAW PERBI Executive Education.